Creative Ideas for Proposing Marriage
The "Down on One Knee" e-book is a collection of unique and creative marriage proposal ideas not available anywhere else. In addition, this e-book includes special chapters with romantic ideas for your wedding day and honeymoon plus an engagement diamond ring guide. This e-book is only available from this website.
---
If you are:

Ready to pop the question and propose marriage to your sweetheart
Wanting to do it in a creative or very special way
Unsure of what to do
Ready to act and make an awesome marriage proposal memory!
---
Authored by a woman who asked her fiancé to marry her, this book gives new approaches to popping the age old question of "will you marry me?" Some of us are creative in this undertaking, while some of us struggle for the words or theme to make the big approach - the engagement proposal. I understand the nervousness, apprehension, love and creativity that lay behind asking the big question. The marriage proposal is a moment that everyone dreams of, no matter who does the asking, man or woman. In this book, we creatively, uniquely and sensitively address different memory-making engagement proposal ideas that you can adopt and make your own. Although this book is primarily directed towards men, women, take the leap and don't hesitate to make the magic moment happen yourself with these creative marriage proposal scenarios. However you do the asking, do it sincerely, with love, and make the moment a wonderful one for your partner to remember.
---
Your imagination will be sparked by our book of over 60 creative and unique engagement proposal ideas such ideas as:
Public marriage proposals
Private marriage proposals
Mystery clues marriage proposals
Holiday-themed marriage proposals
Theme-oriented destinations for the marriage proposals
Marriage Proposals on a budget and those with no expense spared
Those done independently and those done with a little help from your friends
and more!
---
You'll also receive additional bonus chapters:
Romantic Ideas for your Wedding Day and Honeymoon
plus....
an added extra with our Engagement Diamond Ring Guide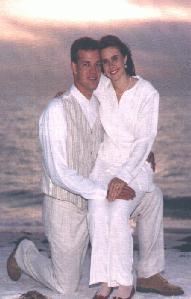 The moment of popping the big question is very memorable to most and can be done with flair. However, the time that many grooms tend to forget to make romantic and memorable is the period of time about an hour or two before the wedding and the first couple days after it. This is a time that you can take full advantage of because you can make your fiancé feel very special with Wedding Day and Honeymoon Creative Ideas. Imagine, sending her a bottle of her favorite perfume minutes before the ceremony so that she can wear it. Or maybe, preparing lunch for her and her bridesmaids to find in the parlor. Don't forget putting a special note on her pillow at that honeymoon resort. Show some sweetness with some or all of our ideas and watch her float down the aisle towards you with the biggest smile at the ceremony. Whether for you or your best friend, this booklet is sure to infuse romance into your wedding.
Take advantage of our experience by using our simple Diamond Engagement Ring Guide. We break down the basics on the 4 C's of buying the perfect diamond engagement rings. Know before you go by reading the quick and easy engagement ring guide. Then, enjoy the memorable moment when you place the engagement ring on her finger!
We've compiled this booklet of proposal ideas from cases of the most romantic men and women who adored their partner enough to think of and carry out creative, thoughtful marriage proposals. We think that this marriage proposal book with all its bonus chapters will truly help spark your imagination and help you make a marriage proposal memory of a lifetime!
---
Here is how you can access these marriage proposal insights:
For just $9.95 you can access the book immediately with your web browser after placing your order online. These unique marriage proposal insights are not available anywhere else. You will also have the option of printing the entire book to your printer, saving it to your hard drive or downloading it to your PC. The book is about 100K in size. We are sorry, but at this time Down on One Knee is not available in printed form and it is not available in stores.

Order Method:

Instructions:

Order Online
Click here to order from our RegNow distributor with the Secure Order Form. They accept payment online via Credit Card.
Note: "Register Now or Regnow" will appear as the charge on your credit card statement.
Link to us! - Please help us get the word out about these unique and creative marriage proposal ideas and place a link on your website to us!
---
Links to Other Websites | Order Down on One Knee | View quotes from happy fiancés | View the press release
---
Thank you and we congratulate you in advance on your creative proposal. We wish you much happiness and romance in your marriage!
Copyright © IDAutomation.com, Inc. 1996-2010. All trademarks are the property of their respective owners.
Information obtained is not supplied to 3rd parties. For more information, please review our Privacy Statement.
---
* Photo of couple by Alfred Gordon Photography (941)751-9257; Photographer of the Year 1995-1996